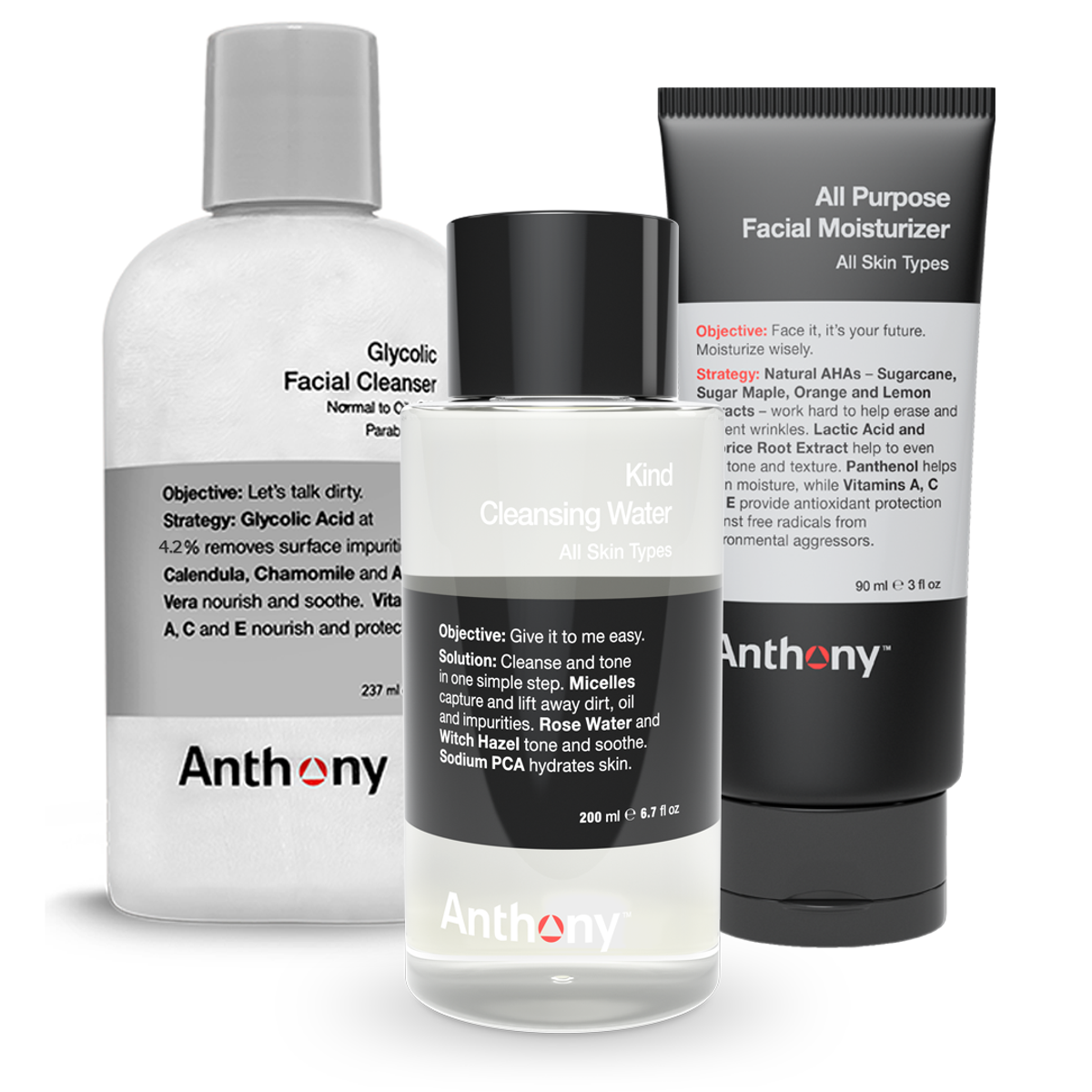 Simplify Your Morning Skin Care Routine
Trying to figure out which skin care products to use in the morning can become overwhelming. Let alone creating a complete morning routine yourself. It's especially harder when you're not well versed in skin care products and ingredients that will work for your skin. Some people have a 5 to 7 step morning routine which can be pretty intense to do everyday. Luckily for you, we've simplified the process so you can have a stress free morning with products that work. You can enhance and simplify your morning routine by using only three products.
CLEANSE
It's important to invest in a facial cleanser that cleanses away any dirt or impurities that are beyond and on the surface of your skin. All the buildup from the previous day or even from what's lying in your bed sheets and pillow can get stuck to your face and seep into your skin. Gross, we know. Since this is a morning routine you need something lightweight and quick that will remove dirt and also exfoliate your skin. Using a product with glycolic acid has many benefits for your skin.
Glycolic Acid is a derivative of sugarcane and an alpha hydroxy acid (AHA). AHAs loosen the glue-like substance that holds dead skin cells on the very top layer of your skin which helps to reveal new and healthier skin. Many dermatologists prefer glycolic acid because it improves skin concerns such as hyperpigmentation, enlarged pores, psoriasis and even blackheads.
Anthony's Glycolic Facial Cleanser is easy to use. It's a creamy, non-foaming, sulfate-free cleanser, powered by 4.2% Glycolic Acid, that cleanses and gently exfoliates removing dirt, oil, pollution and impurities from skin. When used pre-shave, it helps to soften and lift stubble. The triply essential formula thoroughly cleanses the face and neck, removing dead skin cells, and helping to soften and lift beard hairs.
Glycolic acid works to prevent clogged pores, ingrown hairs, and razor bumps, and allows more minute hairs to be cut. It also encourages cell renewal and works to brighten and restore a dull appearance. These wipes also contain Vitamin E which is loaded with antioxidants and increases blood circulation.
2. TONE
The next step in your morning routine will be to get a good toner that is not harsh on your skin. If you're looking to try a new skin care routine you most definitely do not want to use any harmful products on your face. A gentle yet effective toner that will cleanse and hydrate your skin is most beneficial.
Anthony's Kind Cleansing Water is a fan favorite because it appeals to all skin types including sensitive skin. It has rose water which tones, soothes and calms your skin. What's great about this product is that you are also able to use it morning or night or as a refresher throughout the day.
3. MOISTURIZE
You can't just end your routine without moisturizing. Even though some cleansers say that they are hydrating to the skin, you still need to add some of the moisture back that was stripped away with your cleanser. Moisturizing everyday can help to reduce the chance of developing extreme dryness or oiliness. Both extremes are harmful for your skin and can cause common skin issues like acne.
Anthony's All Purpose Facial Moisturizer is a quick absorbing facial moisturizer. It works well with all skin types. It also helps minimize the appearance of fine lines and wrinkles. It is also a fan favorite because it is so lightweight. It can be damaging to moisturize your face with a thick cream because it can clog your pores which will cause your skin to break out and that's not what you want.
Sometimes having a solid 3 step skin care routine can be more beneficial to your skin as you are just starting out. It is easier to point out which products work for you and switch them out as opposed to wasting your money using 5-7 products and you don't know which one is helping your skin the most.